The Olde Dodge Van Club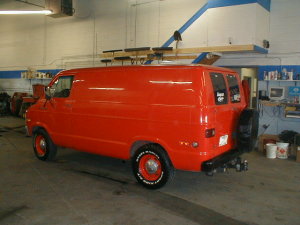 Trevor S's van had a brief mention in the April issue of Mopar Action. It is a 77 B100, short wheel base, Van. It has a Big block engine, customized interior, cop wheels, ect.
Dave loves Mopars. He also has a fascination with Dodge Vans.
The Olde Dodge Van Club is for lovers of Dodge, Plymouth, Chrysler, and Fargo vans.
Camperized, Cubes, short bed, maxi, A series, B series, are all welcome.
We are in the process of getting this club off the ground. E mail us at vanclub@davesmopar.com
Tell us your name, your van, and your story. We will respond. Then we will form a mailing list, and get things running. Events, ect.. NO membership fee at this time! When the club is up and doing something, we may consider a fee. For now we just want to unite some of the dodge van lovers of the world.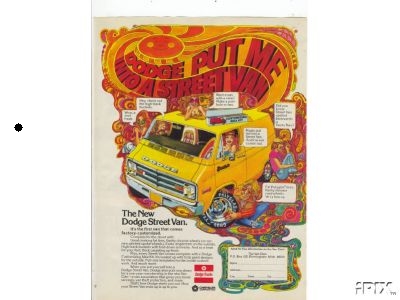 Some of the Vans...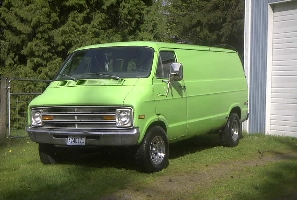 Tom's 74 b200.The word is... Green.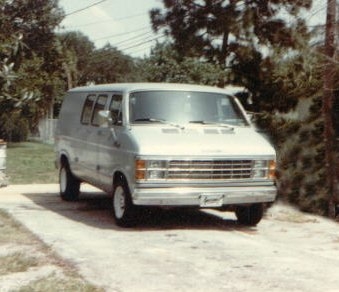 Bruce's silver beauty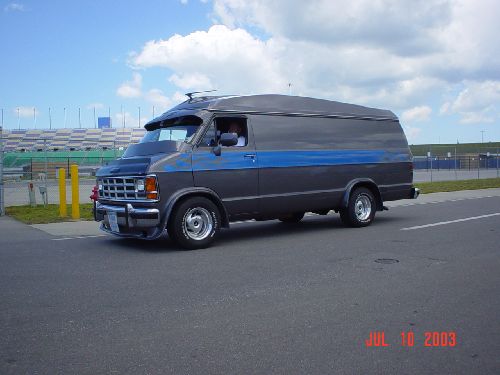 Bob's raised roof racer!
Here's Roger's A series screamer! The wheelie bars are NOT optional...LOL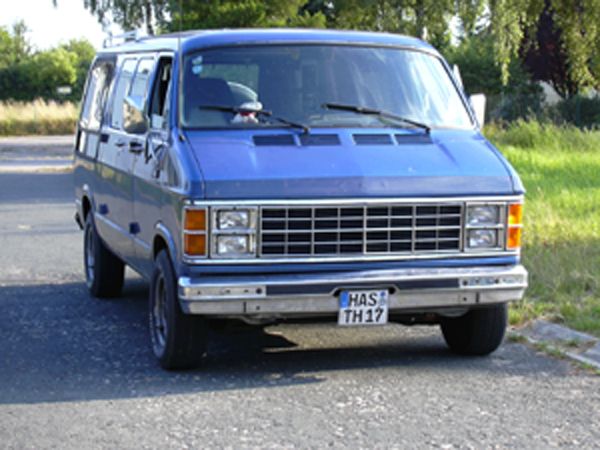 Here's one. Notice anything different? Maybe the European plate?
The Filbert's VERY clean resto...
With The Filbert's...
Roger's SUPER sweet A series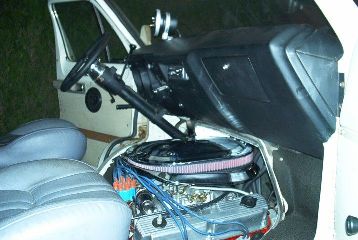 Mopar Marc's Mean Motorhome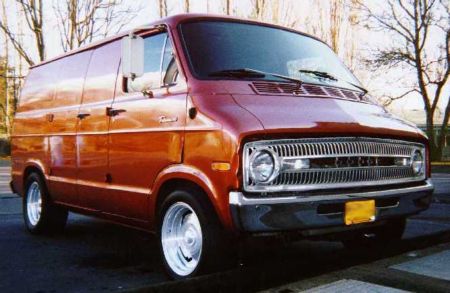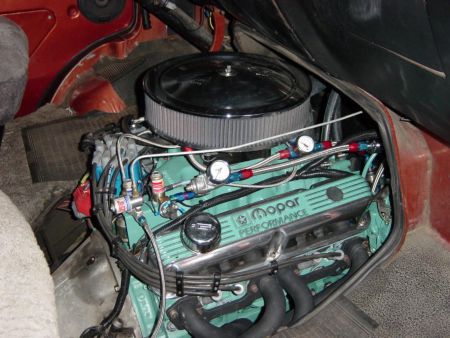 "Tigerlilly" by Alikazam. Best ET: 13.787 @ 101.51 mph (on the bottle. 50 hp shot). I think that makes it the fastest B series we have!