The 330, from garbage to race car......
The 330 as Dave found her....through a transformation that took less than one year!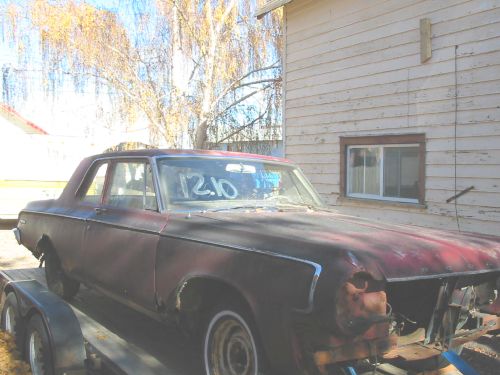 October 2003....It had the heart of a racer! No engine, no trans. Originally a 318, 3 spd on the tree car.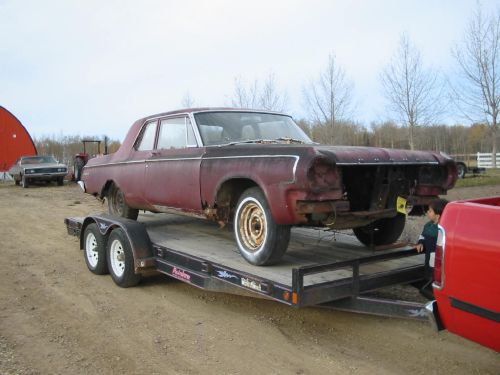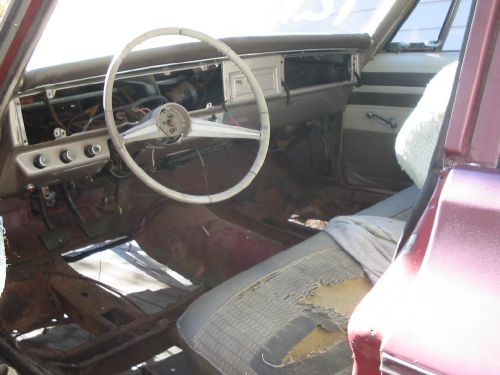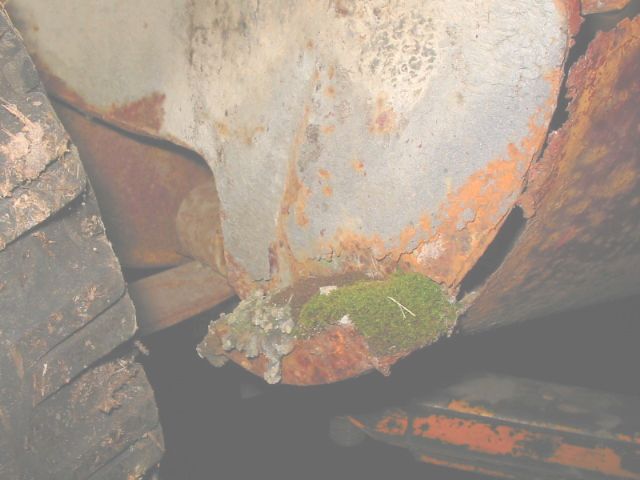 Some gardening to take care of. That is moss growing on the pass rear wheel well!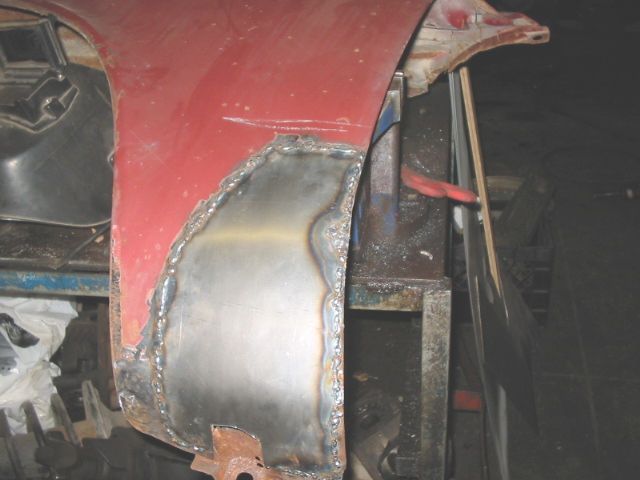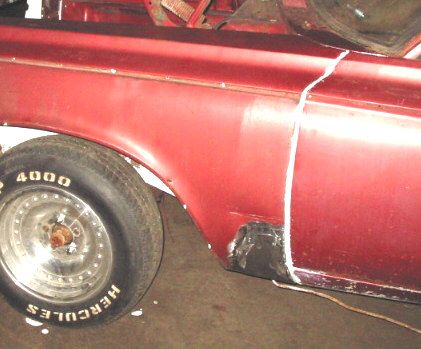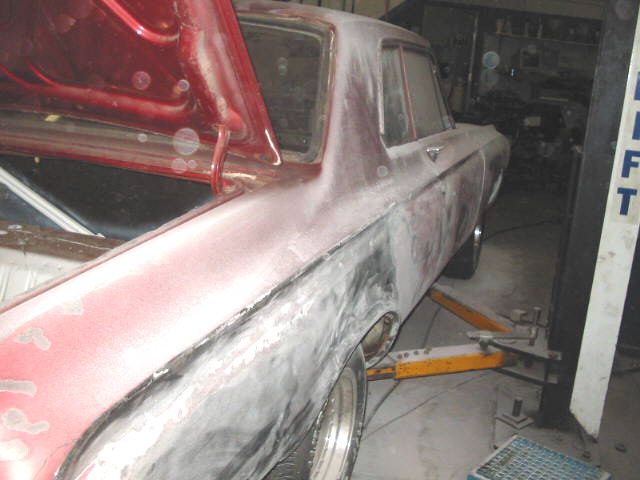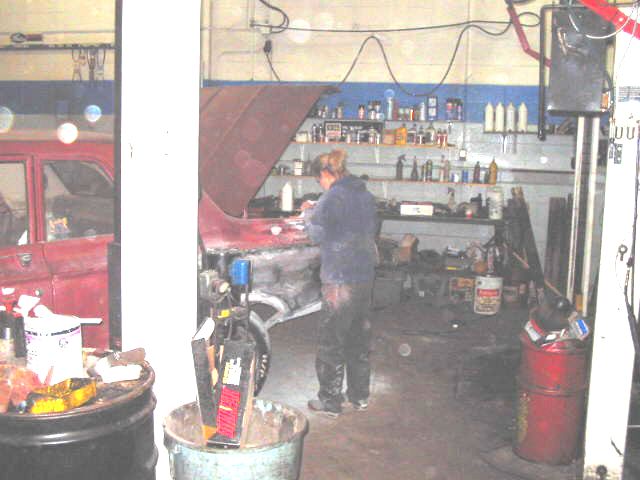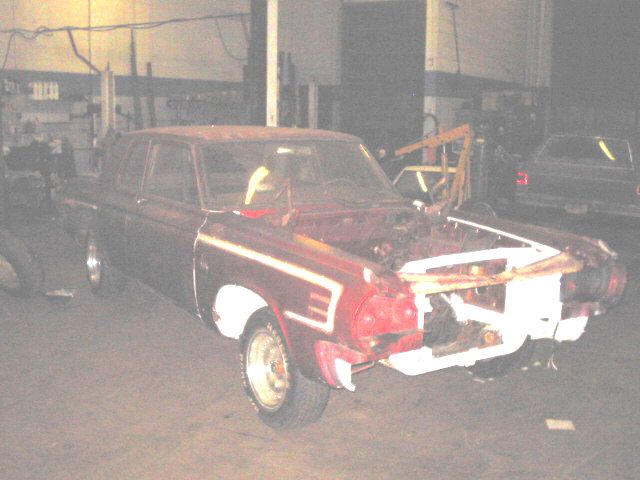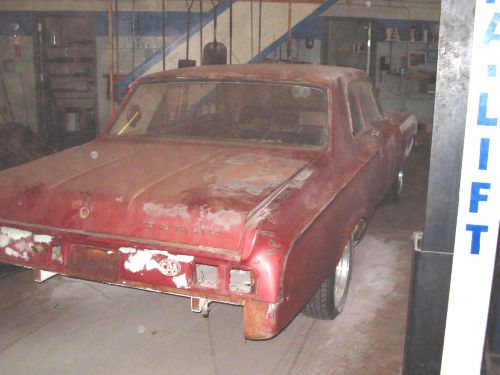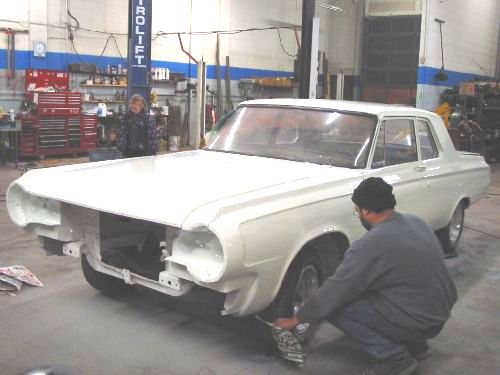 December 2003.......
Unwrapping it, just like a big Christmas present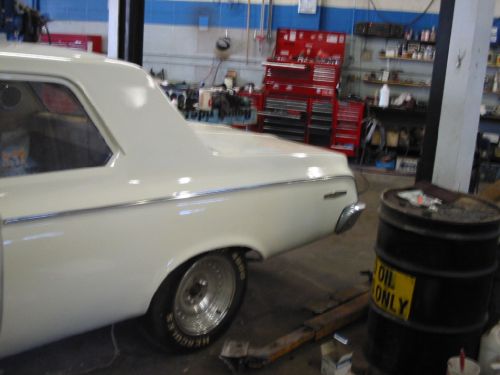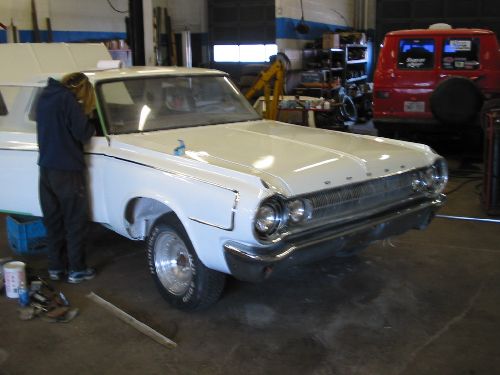 Yanking the drums to upgrade to discs.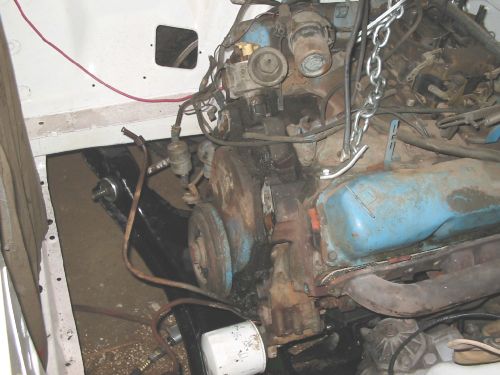 Throwing in this 400, so we have an operational vehicle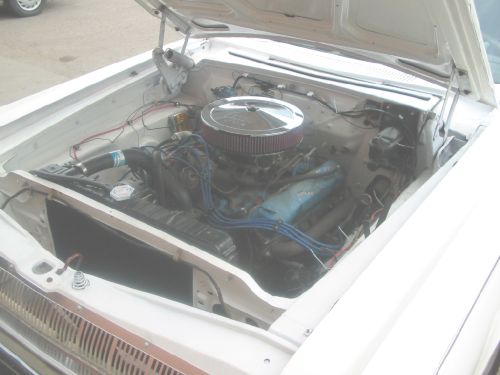 .
In and running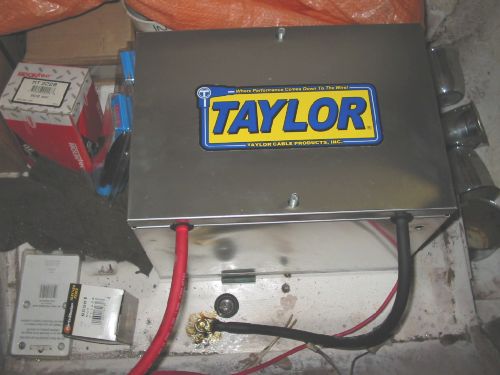 battery at the back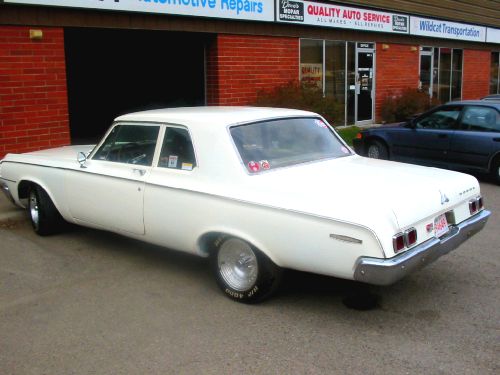 April 2004....As it looks here, it only made one pass at the track. With the rock stock smogger 400, she went 15.9@92mph
Time for more motor!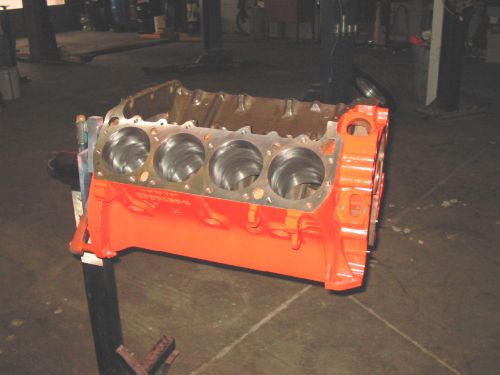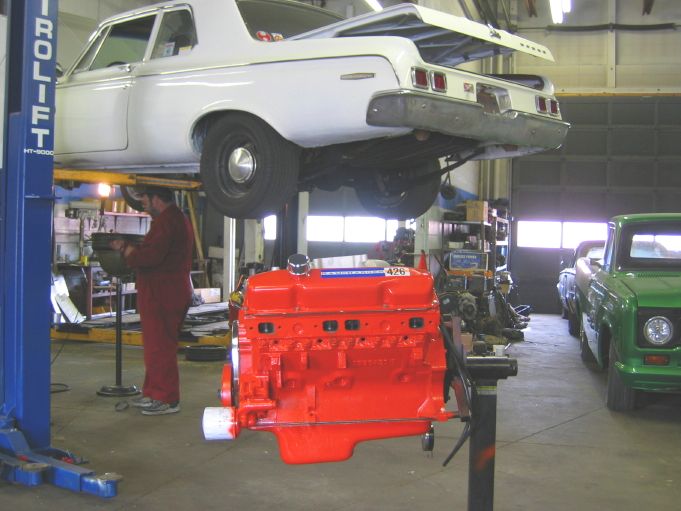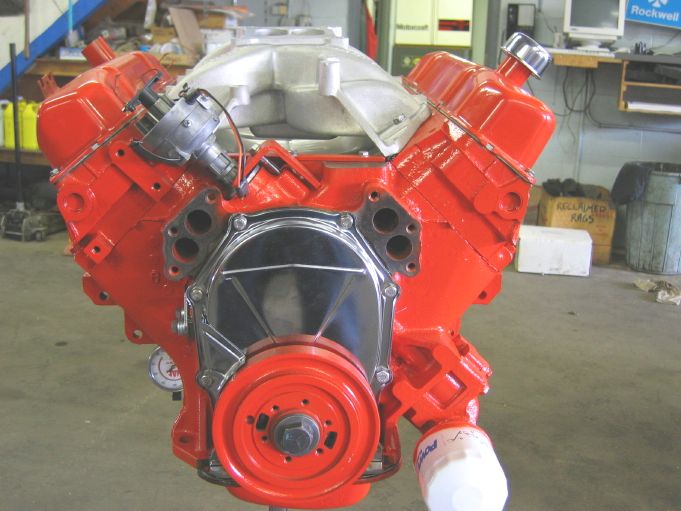 1967 440 hp block.
forged crank, balanced rotating assembly
.030 over speed pro's
452 Mopar iron heads, stock valve size
Racer Brown custom ground Cam 242 @ 50, 510 lift"
Edelbrock Rpm intake
750 Mighty Demon
hooker headers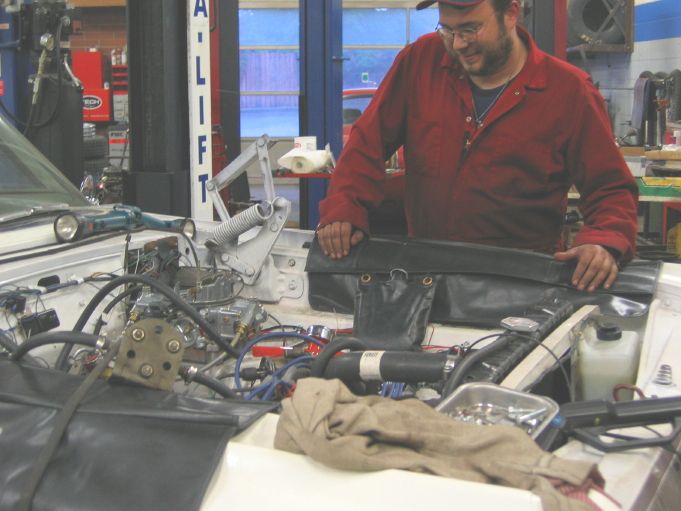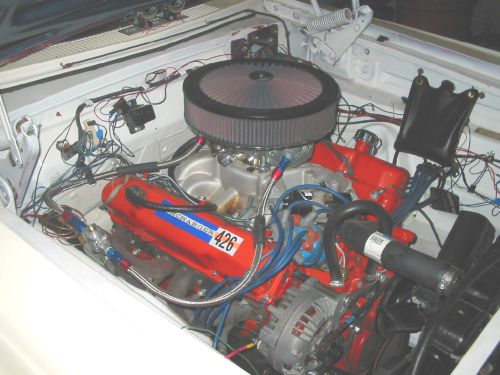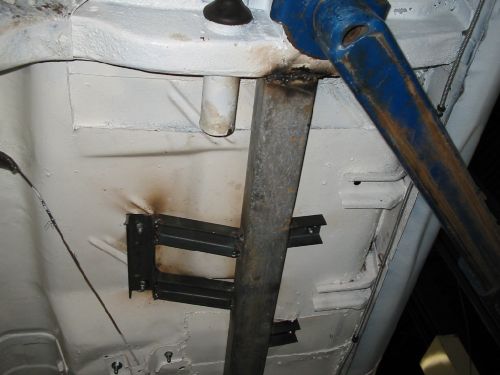 Some sub frame connectors, with supports for the seats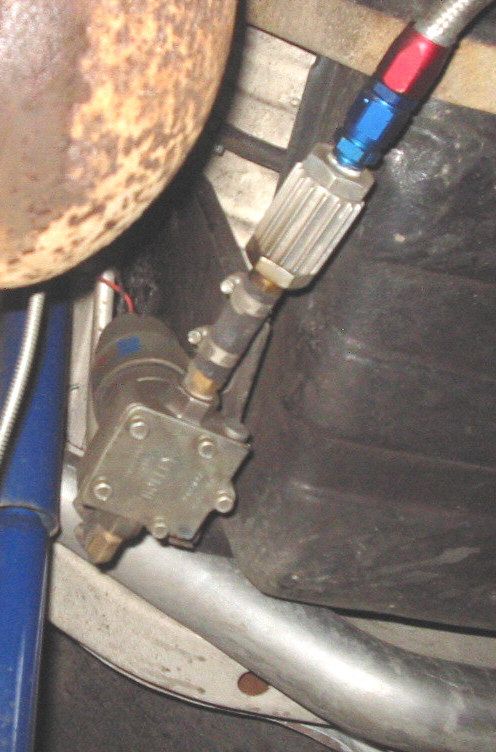 fuel system to keep up with the new motor.
Gauges.........and the 30 X 9 slicks that fit really nice on a cop wheel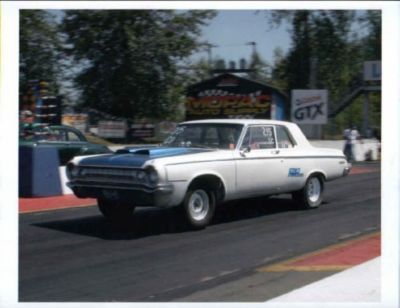 Racing at Mission. 12.45 at 109 mph best pass that year.